A Retreat-Style Setting
Welcomes You Home
Welcome to Edgewater Isle Apartments and Townhomes
Welcome to Edgewater Isle Apartments & Townhomes in Hanford, CA, where comfortable living and modern convenience is top priority.
This lovely community is centrally located in Hanford to provide easy access to both work and play throughout the city and surrounding area. Each exquisite home offers modern fixtures and fine finishes to fit every individual lifestyle, while still accommodating the ease of adding your own personal touches throughout your new home. You'll find a wonderful array of on-site amenities, including three sparkling pools and heated spas, luxurious vaulted ceilings, and basketball and tennis courts.
At Edgewater Isle Apartments & Townhomes, we offer a variety of one, two, and three-bedroom floor plans to fit your unique desires and needs. Each home offers fine detail and distinguished style to complement each floor plan offering open concept living, outlined with modern fixtures and plenty of storage you'll fully appreciate. Within each home, you'll enjoy high-efficiency appliances, wood grained flooring in the kitchen and dining space, as well as painted accent walls. Covered parking and detached private garages are available for those who wish to add to their list of needs upon move in. Large walk-in closets are an excellent touch, along with beautiful balconies and patios for entertaining close friends and family
Commuting is short and stress-free with easy access to N 11th Ave and CA-43 for your drive into work. Additionally, these homes are close to a number of grocery stores and shopping centers to eat, shop and enjoy the city life we know you adore. Take a few moments to look through a large gallery of community photos and see what sets this neighborhood apart from all the rest.
If you've been looking for apartments near Hanford, CA you won't want to miss Edgewater Isle Apartments & Townhomes! Get in touch with a member of our staff today to learn more about how life in our community can be a reality for you.
Edgewater Isle Apartments & Townhomes Is Your Home.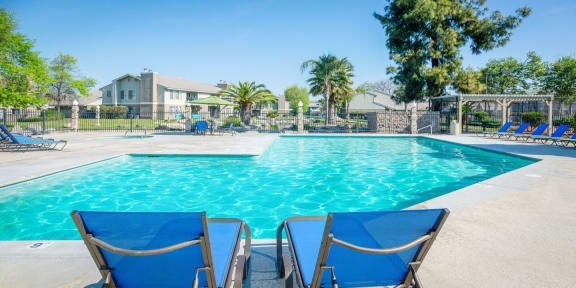 FULL-FEATURED LUXURY APARTMENTS HANFORD, CA
At Edgewater Isle Apartments, we believe that luxury living should include a wide range of amenities and conveniences that are present both in your home, as well as in the residential community you live in. If you've been looking for a fully-features apartment for rent Hanford, CA, you've come to the right place!
Our in-home amenities include a full kitchen equipped with sleek new appliances, a full-sized washer and dryer, plush carpeting and other premium materials, air conditioning and central heating, a cozy fireplace, large walk-in closets, painted accent walls and wood-grained flooring. You'll also have the added benefit of a private patio or balcony to relax anytime you'd like.
The wider community around our apartments Hanford, CA also offers a variety of amenities and conveniences meant to help you relax and have fun. These include three beautiful spools and heated spas, tennis and basketball courts, a state-of-the-art fitness center, a community clubhouse and business center and much more.
If you'd like to learn more about daily life in our apartments in Hanford, CA, we'd love to hear from you! Get in touch with a member of our staff today to get a tour scheduled and start the process to calling Edgewater Isle Apartments your new home!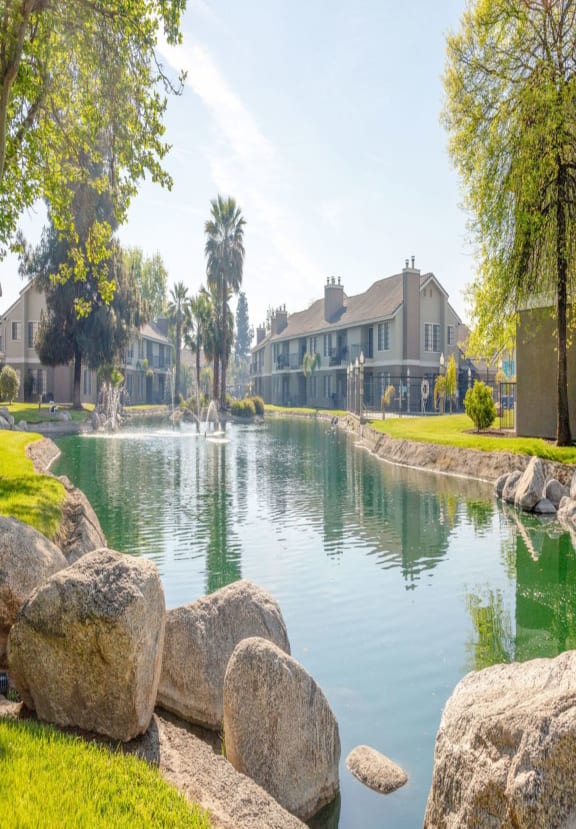 LIVING AT EDGEWATER ISLE
At Edgewater Isle Apartments, we believe that a great location is the biggest factor in choosing a new home. Our apartments Hanford, California offer the ideal location, no matter your lifestyle. Whether you enjoy being outdoors, taking part in retail therapy, catching a show or enjoying a great meal with family or friends, our apartments in Hanford are in close proximity to the best of what the area has to offer.
Freedom Park, Hidden Valley Park, Leemore Drags and Kings Speed Way are all within a short distance of your front door. Hanford Carnegie Museum, Kings Art Center and the Clark Center for Japanese Art and Culture provide hours of entertainment for everyone, and if you're looking to shop, you won't want to miss Main Street Hanford or Hanford Mall. Lastly, a good meal can be had at any of the fantastic local eateries, including Nashville Bar and Grill, El Tarasco, Ryan's Place and The Habit Burger.
Our apartments in Hanford put you in touch with area culture, great food and so much more. Get in touch with our leasing office today to get started on the process of calling Edgewater Isle Apartments your home. Call now!